Welcome to the LD Bell Class of 1974 website!
To join classmates at this site, email webmaster at link below!
Contact webmaster at: zeetcha@yahoo.com


Home Pic Page Class Pages Missing




1974 Classmates, after you check out this site, contact webmaster so that you will be added to this site AND to our mass email list so that
you can stay up-to-date about get-togethers, reunions, events, etc.


"Blue Raiders"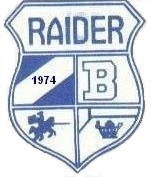 Home
Pic Page
Class Pages
Missing